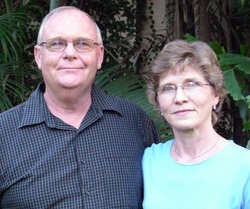 Walter and Jeannette Ridgley
Serving with North Burma Christian Mission
Walter and Jeannette and their four children live and work in Chiang Mai, Thailand. Their oldest son, Eli, is married and is also living and working in Chiang Mai. Rachel, their oldest daughter is also involved in mission work in Thailand.
At this time, Walter is very involved in revamping the North Burma Christian Mission and helping to bring it back into a more cohesive organization. He and a partner are developing and using several leadership training programs that the local leaders have asked for.
Wridgley Contact Info
P.O Box 158
Chaing Mai 50,000
Thailand
011-66-053-234-169
Walter 01-568-5636
Jeannette  01-568-5625
wridgley@gmail.com